Archives for : December2016
Have a nice winter break and come back rested and ready for more Anime Club! We'll miss you!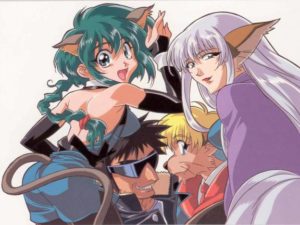 The last meeting of the year is this friday. Come and watch Non Non Biyori, Hyper Police, and Wolf's Rain. Like the postman rain, sleet, hail or snow the meeting will continue. (No gaurantee's on whether or not club will happen in the Apocalypse, Satan's Rise, Earthquake, Fire, Raging Barbarians, etc)
The Anime Club Winter Party is Saturday December 3rd 6pm to midnight! Come and have fun! There will be a white elephant gift exchange($15-$25). There will be Anime. If you want to partake in the grub you must bring some to eat some.